COVID-19 Updates
Read the US Government report:

"HOCl may be the disinfectant of choice for coronaviruses."

https://www.ncbi.nlm.nih.gov/pmc/articles/PMC7315945/

What is Hypochlorous acid?
Hypochlorous acid is used in many industries, including hotels, food services, grocery / retail, post harvest vegetable production, hydroponics and medical services.
ECA water (electrochemically activated water) is made by passing low-voltage current through brine (sodium chloride) in JEUDAO AEOW-18000 and separating sodium ion (cathode liquid) from chloride ion (anode liquid hypochlorous acid).

Is it safe?
When any mammal's body comes under attack from invading bacteria and viruses, the body's immune system immediately responds by sending white blood cells called Neutrophil to the invasion site. Once activated, these cells produce substantial quantities of Hypochlorous acid (HOCI) a chemical that is acknowledged to be among the most potent natural disinfectants, highly effective in eliminating all invading microbes and pathogens, yet it remains non-toxic to humans and other mammals.

Hypochlorous Acid Will Not Damage Clothing Or Harm Animals
Hypochlorous acid is proven to be safe, environmentally friendly, and fast acting against a broad range of resistant pathogens, including MRSA, M.tuberculosis, Legionella, E.coli, HIV, poliovirus, Helicobacter pylori, norovirus, the avian influenza virus, and many more.

Hypochlorous acid (HOCL) has been both FDA and USDA and China CDC approved for various medical and food uses and the EPA has also given approval for washing raw foods that are to be consumed without processing.

JEUDAO Commercial Hypochlorous acid water machine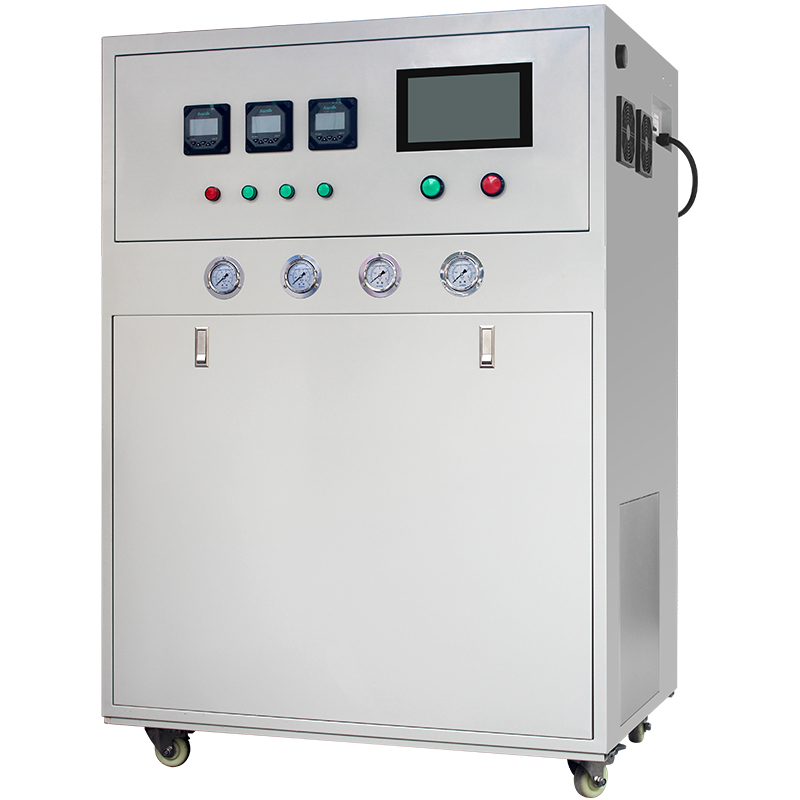 AEOW-18000 Features:
Out put pH4.0-7.0
Out put ORP range-800~+1100mV
FAC:Up to 500ppm
Out put flow rate500L/-1000L/H
Power supply220V/50Hz or 110V/60Hz
Rated power4.5-6.0kW
Size1050mm*750mm*1505mm
Electrolytic cell service life≥10000h
Acid and alkaline percentage
Adjustable within 2:1 or 1:2 range